Music Monday – Gotye and Kimbra
This music monday is a long distance hug for my little brother, Maestro de Bife, who just left for a year in Australia to do a hepatobiliary fellowship. Spell check does NOT recognize that word, but it's for real – something about livers and such. The other day my mother was telling me what times to call him and kept illustrating different 15 hour time differences for me to try. My two thoughts were 1. ya ya ya, I can do math and 2. damn, he's far away.
I love this song by Australian/Belgian Gotye. The whole thing is beautiful, but it sort of explodes around minute 3 and swallows you up. And it turns out Devil Baby really loves body paint, because she kept asking to watch this video over and over.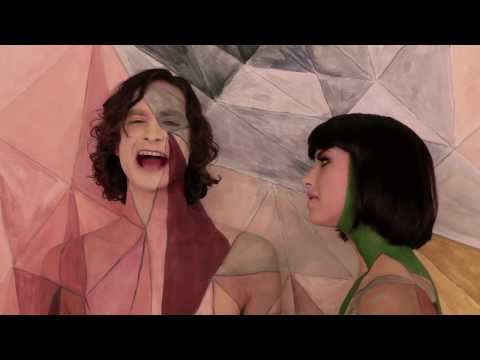 Through the rabbit hole that is youTube, I discovered the awesome Kimbra. She's from New Zealand but based in Australia and it's hard to pinpoint her genre, except to say she's a little soul, a little pop, a little jazz, and a lot catchy. There are moments when she kind of sounds like Santigold to me, in that she has a unique, silvery, slippery sound that's hard to categorize but impossible to resist. Don't let the fact that she looks a bit like Katy Perry fool you. This girl is legit. And also, possibly, has THE BEST collection of dresses ever. The pink in Cameo Lover and the black in Settle Down are to DIE for. And if you too find yourself going down the rabbit hole, don't miss the Live at Sing Sing Studios sessions. There's yet another dynamite dress in it for you – as well as a stripped down, soulful Kimbra.